Thank You for Living With Us – Showing Appreciation
by Tim Blackwell – Contributing Editor, Property Management Insider; President, Ballpark Impressions, LLC
Simply saying thank you, showing your appreciation, can bring multifamily residents back for another round of living at your community.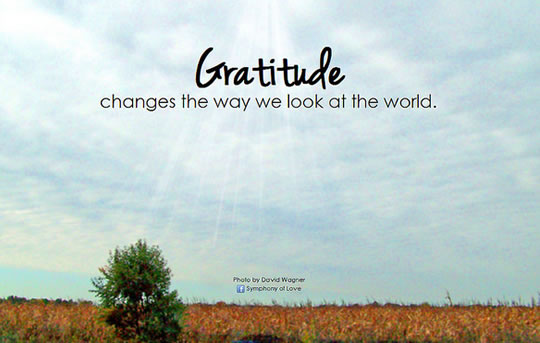 The apartment industry can learn from Sal Scognamillo at Patsy's. Like his Italian restaurant in New York City, apartments today have a wealth of competition. Unlike Patsy's, not many can say they have a rich history of housing big entertainers or famous politicians.
Patsy's Italian Restaurant in Midtown was a short walk from our hotel on an unseasonably comfortable Tuesday evening in December. My wife Stacey and I looked forward to some authentic New York Italian food before heading back to Texas the next morning.
I confess, we didn't do our homework. Not until the night before did we know the story, featuring Frank Sinatra no less, of the legendary Patsy's. Old Blue Eyes was a frequent diner, calling the place his home away from home. Upstairs, the crooner from Hoboken would eat his favorite dishes — clams Posillipo, veal Milanese, or fusilli with fileto di pomodoro, plus a rich ricotta torte for dessert.
The restaurant on West 56th Street has seen a revolving door of stars, celebrities, tourists and foodies in addition to its regular customers.
'When they make a decision to walk through that door, appreciate them'
In the hotel, I watched a video of third-generation chef Sal Scognamillo, grandson of founder Pasquale "Patsy" Scognamillo, tell the family story. Website videos are great marketing, but they often show what the business thinks is its best face, not necessarily the true one.
As the story goes, the restaurant was born in 1944 from family recipes, and each night it becomes an extension of the Scognamillo home. Guests are treated as if they were at Grandma and Grandpa's house in Queens.
Nice touch, I thought. The right thing to say. Good PR.
But chef Sal's video touches on something important in any business.
"You have to thank the people," he says as the camera focuses on several dishes cooking. "They have choices of about 20,000 restaurants in the five boroughs of New York City. When they make that decision to walk through that door you have to appreciate them, thank them, welcome them."
I thought about that walking down 7th Avenue toward Patsy's.
Inside, we dined in the elegant second-story room where Sinatra would often eat behind closed curtains. About halfway through the meal, Sal Scognamillo emerged from the kitchen behind us. I nudged Stacey. "That's him!"
Quietly, he stopped at every table and talked to guests. A small red stain on his white apron suggested he must have been busy preparing some heavenly sauce. But still he took time out to work his way around the room.
"How is everything?" he asked when he reached our table, making eye contact with each of us. Outstanding! "Thank you so much for dining with us tonight."
There it was. That thank you he mentioned in the video. He could tell we weren't from one of the boroughs. But of all the Italian joints in New York City, you pick this one, he seemed to say. Thank you.
We left that night sated with pasta and sauce, reveling that we'd eaten in such a famous establishment. But the topper wasn't the homemade ricotta cheesecake we had for dessert; it was Sal Scognamillo's thank you. Some 24 hours earlier, I had no idea about Patsy's or the Scognamillo family. Now I can't forget either.
I don't know anything about running a restaurant, but I do know the value of being appreciated. If you make an effort to show your delight in me as a customer, I'll come back, even if your meatballs taste like sawdust (they didn't at Patsy's!)
Expressing gratitude leaves an unforgettable impression in multifamily property management
In recent years, the statistics tell a multifamily industry story highlighted by high zest for apartment living. The economies and conveniences are driving more people than ever to leasing in urban centers and the suburbs.
At industry conferences, shared sentiment holds that property owners and managers today face just as much challenge keeping multifamily residents as filling vacant units. Expressing your appreciation for those residents who, of all the apartments in your city, choose to live in yours is a good start to retention.
There are plenty of ways, from nice letters to barbecues, to show gratitude. But the best way is to just say it and mean it. Really mean it. Doesn't matter where and when, but sincerely ask your residents if they're happy and say, "Thanks for living with us."
And if it sounds too simple to be true, don't bet on it. It wasn't that night at Patsy's.